certificate
OPITO
validity
4 years
costs
€ 505,00

STAP
Yes
duration
1 day
language
English
location
Geyssendorfferweg 47
3088 GJ Rotterdam
starting dates
OPITO HUET with EBS
The Helicopter Underwater Escape Training (HUET) including Emergency Breathing System (EBS) (OPITO code 5095) is intended for offshore/maritime personnel who use a helicopter for transportation to and from their workplace and for whom safety training is mandatory.
In this course, our instructors will teach you the necessary information and knowledge about the Emergency Breathing System (EBS), which is used in a helicopter to aid in escape when a helicopter enters the water. EBS systems provide a way to extend the time spent underwater. This may be necessary in situations where a helicopter has capsized due to an emergency landing at sea. For example, due to the Coldshock effect of cold water, people are often unable to hold their breath for as long as it takes to escape from the helicopter. An EBS system is there to give you extra time in an emergency situation. The EBS breathing system is a system that is used worldwide. With this system, also called rebreather or air pocket, the user first breathes his own lung capacity into the air pocket used for this purpose and then breathes in his own air again.

This course can optionally be supplemented with training in the CA-EBS system (Compressed Air Emergency Breathing System). You can also book this HUET training course including EBS & CA-EBS with us. Would you like to know the difference between EBS and CA-EBS? Then read our blog article on this subject!
Frequently asked questions (FAQs)
To book you need:
Contact details
Name and date of birth of students
Can't find the right data? Please contact us.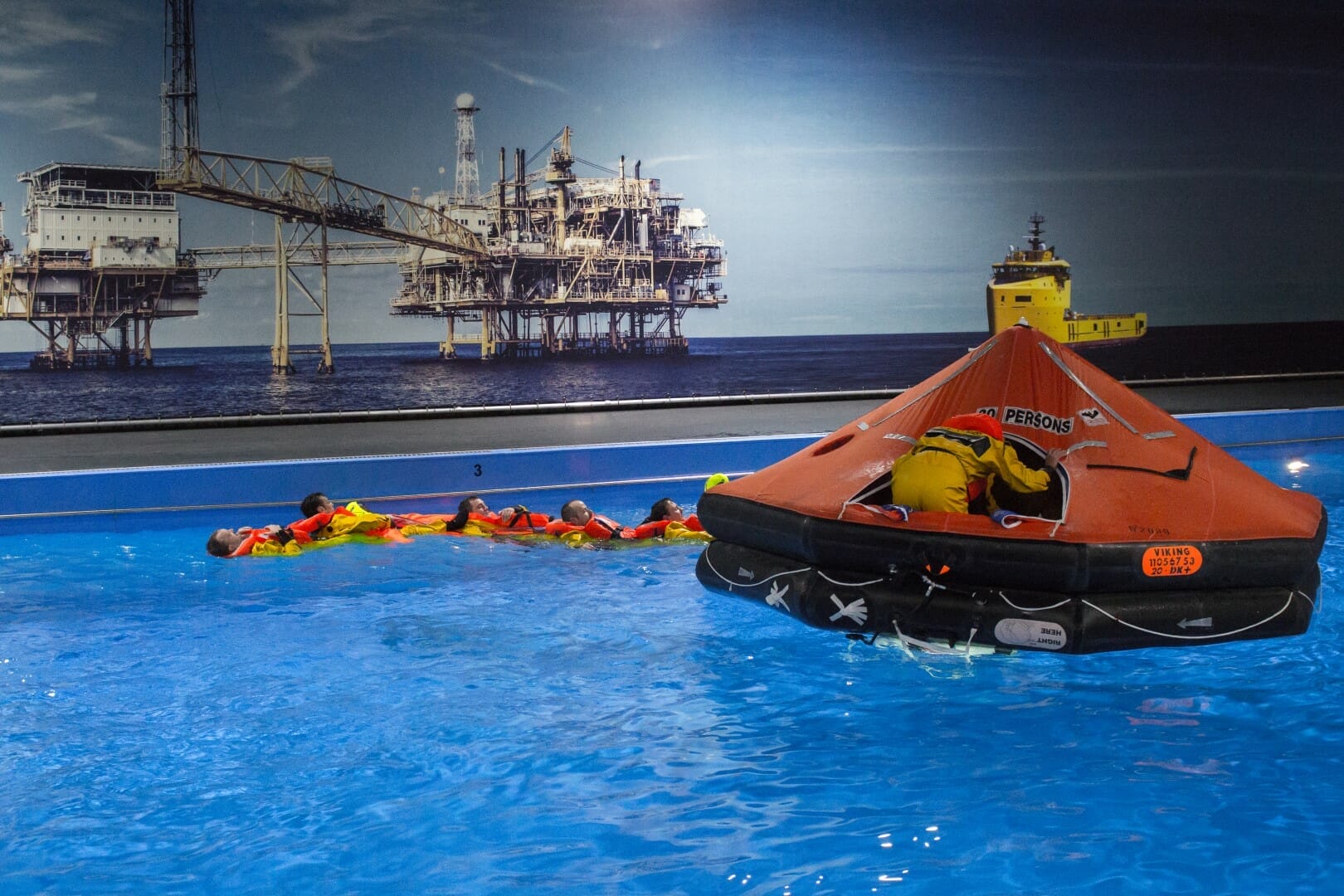 Subscribe to the newsletter