certificate
OPITO
validity
4 years
costs
€ 505,00

STAP
Yes
duration
1 day
language
English
location
Geyssendorfferweg 47
3088 GJ Rotterdam
starting dates
OPITO HUET with EBS (5095) & CA-EBS (5902)
The Helicopter Underwater Escape Training (HUET) including EBS (OPITO code 5095) & CA-EBS (OPITO code 5902) is intended for offshore/maritime personnel who use a helicopter for transportation to and from their workplace and for whom safety training is mandatory.
In this course, our instructors will provide you with both the necessary information and knowledge of the EBS (Emergency Breathing System) and CA-EBS (Compressed Air Emergency Breathing System) systems, which are used in a helicopter to aid in escape when a helicopter enters the water.
Frequently asked questions (FAQs)
A valid ID, a valid medical examination certificate, dry underwear and a security passport.

Helicopter safety including Emergency Breathing System, practical helicopter escape techniques and breathing through the use of a Compressed Air Emergency Breathing System.

The OPITO certificate is valid for four years.
To book you need:
Contact details
Name and date of birth of students
Can't find the right data? Please contact us.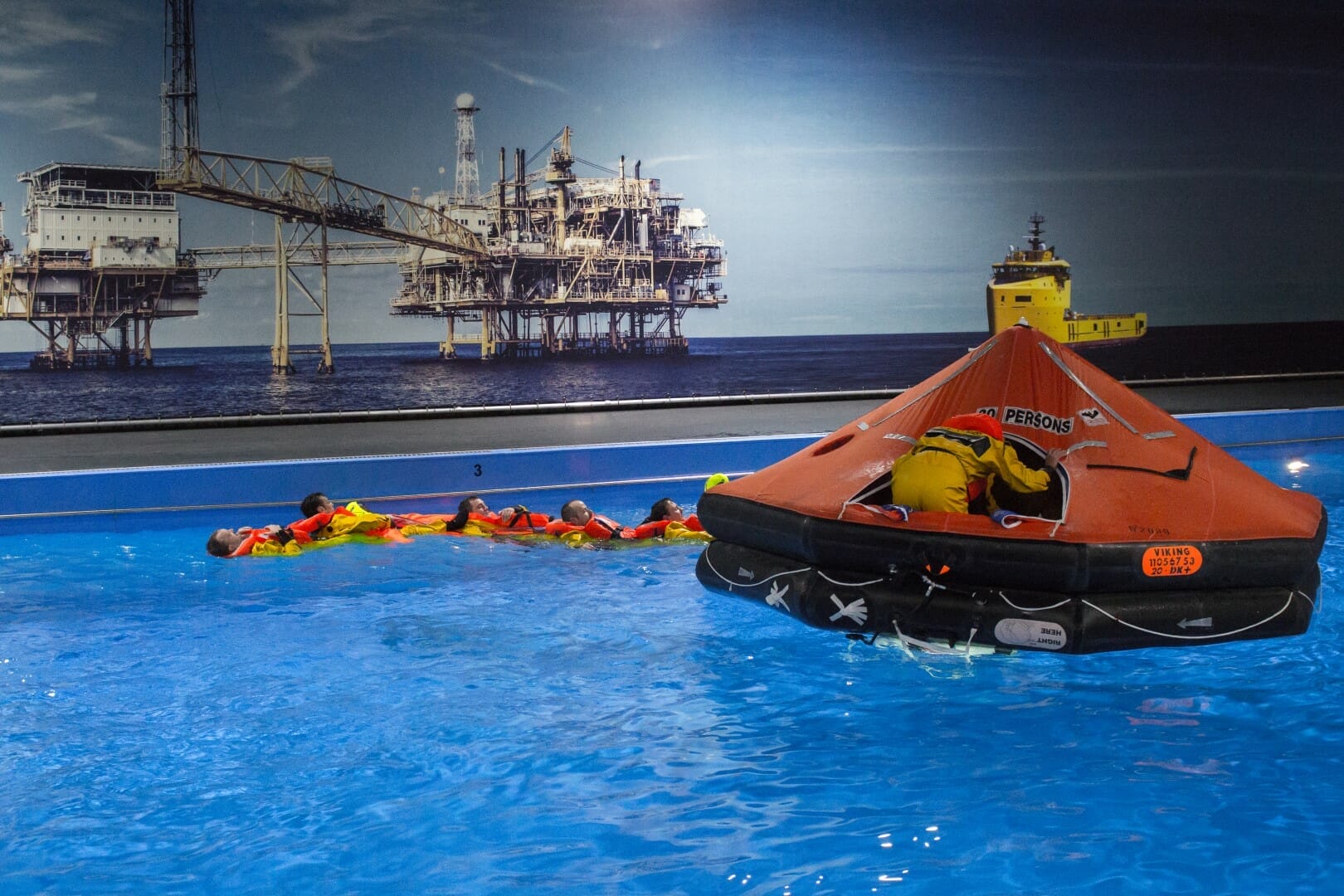 Subscribe to the newsletter