certificate
OPITO
NOGEPA
validity
4 years
costs
€ 580,00

STAP
No
learning form
Classroom
duration
1 day
language
English
location
Geyssendorfferweg 47
3088 GJ Rotterdam
starting dates
OPITO FOET with EBS (5858) / NOGEPA 0.5B
The combination course OPITO FOET/NOGEPA 0.5B with EBS is a refresher training course of the OPITO BOSIET/NOGEPA 0.5A basic training course.
The training is intended for offshore oil and gas personnel. Specific requirements and rules apply to persons working offshore. Basic medical knowledge and survival at sea are among the skills that offshore personnel should have.

The FOET/0.5B is the refresher course for offshore personnel to keep your knowledge of survival techniques, your medical knowledge and your skills regarding survival at sea up to date.

In this OPITO/NOGEPA combination training course your information and knowledge of the EBS system (Emergency Breathing System) is refreshed, which is used in a helicopter to assist in an escape when a helicopter enters the water.

Also part of this training is training with the Escape Chute (also called the NOG/OLF supplement), which is required for working on a platform in Norway. This supplement should not be confused with the S-Cape training.
This course can be optionally supplemented with training on the Compressed Air Emergency Breathing System (CA-EBS).
Frequently asked questions (FAQs)
To book you need:
Contact details
Name and date of birth of students
Can't find the right data? Please contact us.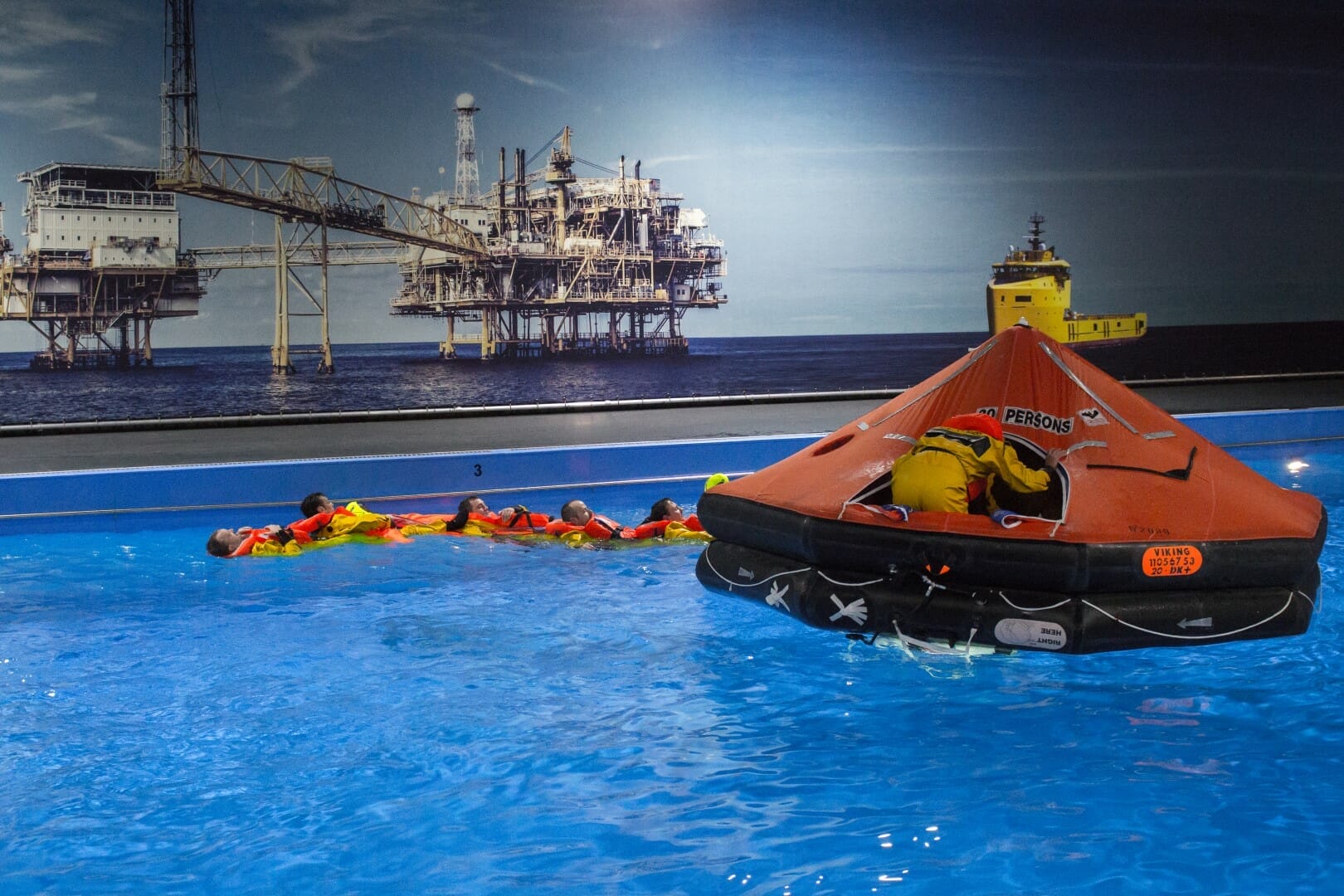 Subscribe to the newsletter