certificate
STCW
validity
5 years
costs
€ 985,00

STAP
No
duration
4,5 day
language
English
location
Geyssendorfferweg 47
3088 GJ Rotterdam
STCW Basic Safety Training - Basic
The STCW Basic Safety Training is a worldwide requirement for everyone who wants to work or works on seagoing vessels and large yachts. This training is suitable for, among others, the maritime industry and maritime personnel, but also for sailors and drivers of seagoing motor yachts. During the course, participants learn how to act in various emergency situations on board.
Frequently asked questions (FAQs)
The STCW Basic Safety Training costs EUR 985 and takes 4.5 days.

To be allowed to participate in the STCW Basic Safety Training Basis, you must be in possession of a valid maritime medical examination.

Yes, if you work on a seagoing vessel or a large yacht, you need to be in possession of an STCW Basic Safety Training certificate. If you are a sailor or a driver of a seagoing motor yacht, this training course is also suitable for you.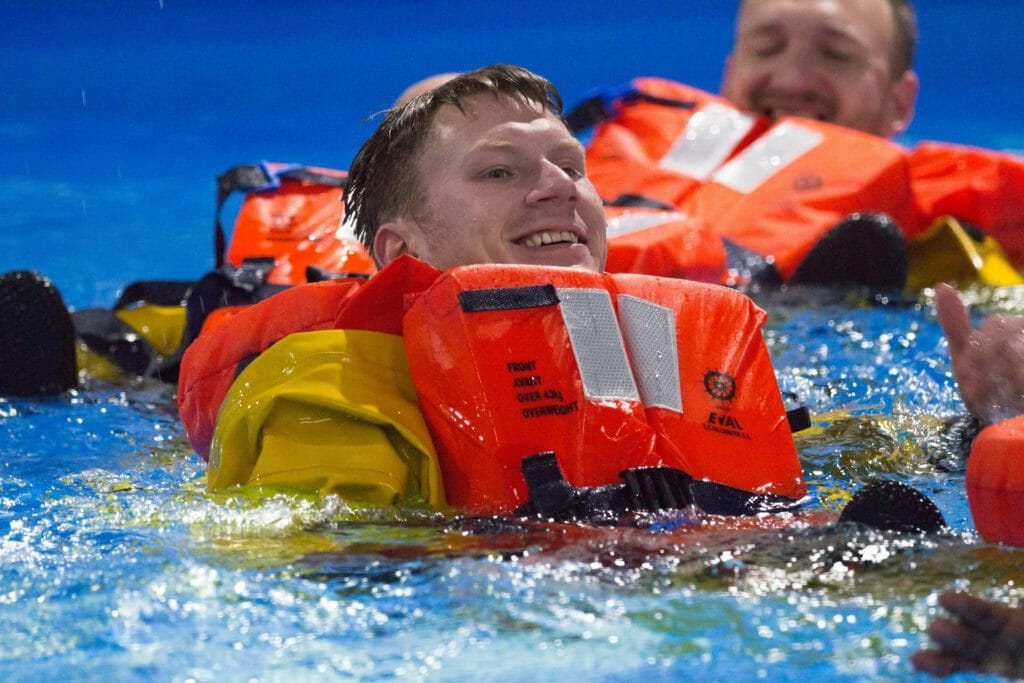 Subscribe to the newsletter