certificate
DNV
validity
5 years
costs
€ 1.618,70

STAP
No
duration
6 days 3 hours
language
Dutch
location
Aalborg 7
2993 LP Barendrecht
Scaffold erection foreman - Basic
The practical training foreman Scaffold Construction will teach you all the knowledge and skills you need to lead one or more scaffolding construction teams. 
Frequently asked questions (FAQs)
In order to participate in the training, you need to bring a valid ID.

The training Voorman Steigerbouw - Basis is given on request.

A Foreman Scaffold Construction leads the execution and he/she ensures that the work is completed on time and meets the quality standards.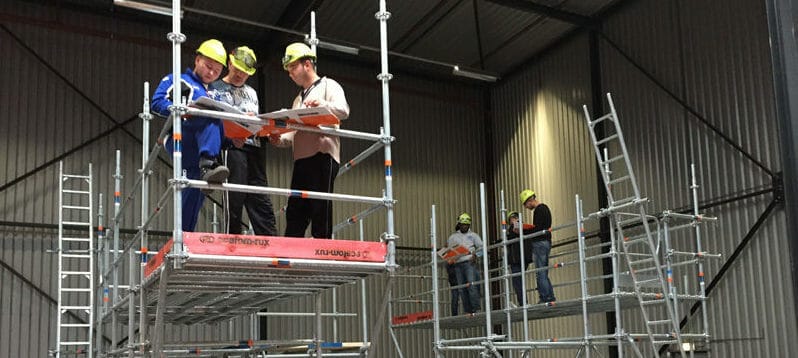 Subscribe to the newsletter