certificate
DNV
validity
5 years
costs
€ 1.413,70

STAP
No
duration
4 days
language
Dutch
location
Aalborg 7
2993 LP Barendrecht
starting dates
Scaffold Inspector - Basic
The Scaffold Inspector training teaches employees who are responsible for the inspection and/or handover of scaffolding to expertly inspect them for quality and safety on the basis of the current standards and regulations.
Frequently asked questions (FAQs)
If you inspect scaffolding and/or hand over scaffolding in accordance with the current standards and regulations.

The certificate is valid for five years.

This training course teaches you how to inspect all types of scaffolding. Both standard scaffolds and very complex scaffolds are covered.
To book you need:
Contact details
Name and date of birth of students
Can't find the right data? Please contact us.
This training can also be booked in company, please ask us for the possibilities.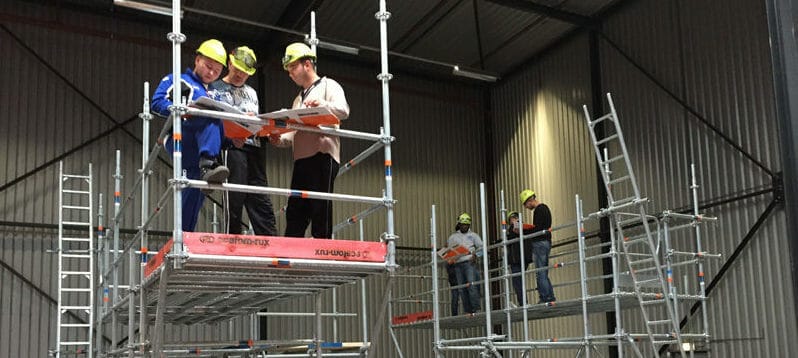 Subscribe to the newsletter