certificate
DELTA
validity
1 year
costs
€ 105,00

STAP
Yes
duration
4 hours
language
Dutch
location
Geyssendorfferweg 47
3088 GJ Rotterdam
starting dates
AED with Life-Saving Action
The Automated External Defibrillator (AED) can restore the heart rhythm in case of a cardiac arrest. The AED can save lives and it is therefore important that personnel are aware of how and when to use the AED. In the course AED with Life-saving Handling a short practical instruction is given on the correct use of the AED.
Frequently asked questions (FAQs)
No, this is not possible. The battery is also not rechargeable. An AED works on a battery. After a certain time, this can vary from brand to brand, the battery needs to be replaced.

No, it is not compulsory. However, it is useful to have an AED device in your possession because it allows you to act quickly in emergency situations.

With an AED (Automatic External Defibrillator) you can defibrillate a heart, i.e. reset it to a normal rhythm.
To book you need:
Contact details
Name and date of birth of students
Can't find the right data? Please contact us.
This training can also be booked in company, please ask us for the possibilities.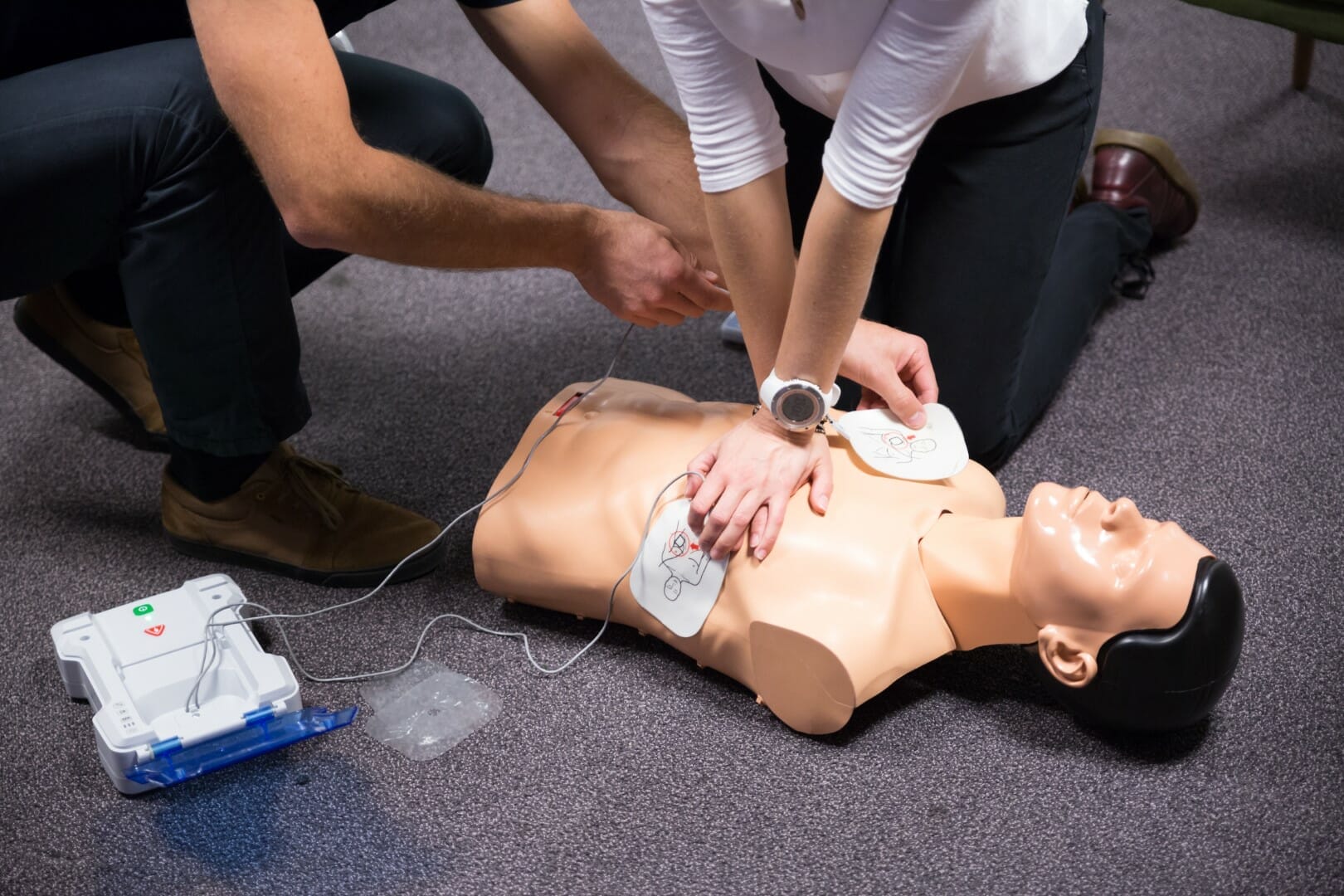 Subscribe to the newsletter