certificate
SIR

+ € 75,00

validity
3 years
costs
€ 215,00

STAP
No
duration
1,5 day
language
Dutch
location
Eendrachtsdijk 1
3251 AG Stellendam
starting dates
Pressure Vacuum Mechanic (DVM-V) - Extension
The repeat training course Pressure Vacuum Operator - Extension (DVM-V) is meant for people who are working as a pressure vacuum operator and who want to extend their SIR (Stichting Industriële Reiniging) certificate Pressure Vacuum Operator. This course teaches how to work safely with pressurised vacuum trucks and how to prevent accidents.
To book you need:
Contact details
Name and date of birth of students
Can't find the right data? Please contact us.
This training can also be booked in company, please ask us for the possibilities.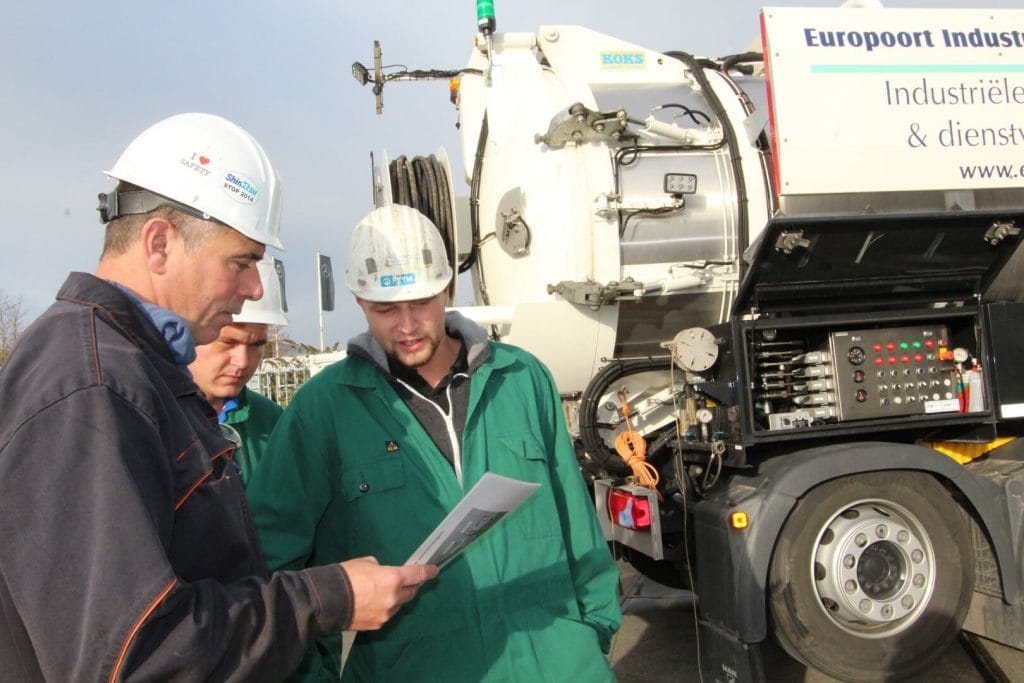 Subscribe to the newsletter